The New Novel is Out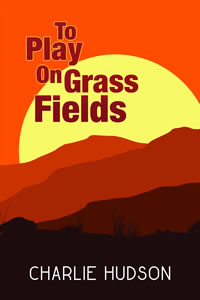 As many of you know, I've been diverted from novel writing for the past couple of years with other projects. There is an element of irony to the new one, To Play on Grass Fields, as it is unlike any of my other subjects. It is darker and more intense and was inspired more than twenty years ago when I was part of Operation Uphold Democracy in Haiti (1995). It has taken me a very long time to decide how to craft the novel and for those who want to know more of the actual background, feel free to send an email to charlie@charliehudson.net
As usual, the full first chapter is included and the Kindle version will be available within a few weeks. In essence, it is the story of a struggle to alter a nation's path. Professor Ryan Byrne once believed he could help lift poor countries into sustainable prosperity. When given the opportunity to apply his theories, murder was the result instead. Barely escaping with his own life, he plunged into guilt-ridden reflection until he was drawn from self-isolation into other work. King Phillip of Malathos, however, feels Ryan is the man who can help guide his country away from centuries of bloody violence and crushing poverty. If he can convert the sham constitutional monarchy into a true state, it is a legacy he will leave for future generations. The King knows there are resistance and obstacles to his sweeping vision. What neither man realizes is the depth of betrayal being plotted within the royal house.
Charlie's Corner Cafe
Recent Entries
There is no scuba diving, but that new one should be out early next year.
And yes, we were impacted by Hurricane Irma, although our damage was minimal and manageable. We have been engaged in helping friends and neighbors recover.
Charlie